Shopping Guide: Mumbai
Bollywood and mad traffic is what pops into our minds when we think of Mumbai - but the city offers so much more! From fashionable boutiques to gorgeous cuisines, there is something for everybody in India's Maximum City.
STORES
Ahilaya
A great selection of traditionl caftans, kurtas and dresses all with contemporary European style.
Shop No 2 & 3, Ram Nimi Building, Mandlik Road, Colaba, +91 22 2202 3788
Bombay Electric
This shop has a cool vibe and a very curated collection of fashion and accessories for men and women.
1 Reay House, Best Marg, Colaba, +91 22 2287 6276
Bungalow 8
Unique and chic Mumbai-based designers and eclectic homewares .This stylish emporium is a must shop!
Wankhede Stadium, D Road, behind Sachin Tendulkarstand Churchgate, +91 22 22819880
D.Popli & Sons Jewelry
This jewelry store has interesting costume pieces and a great selection of traditional Raj-style fine jewels. 
Readymoney Building, BatteryStreet, Colaba, +91 22 2202 1694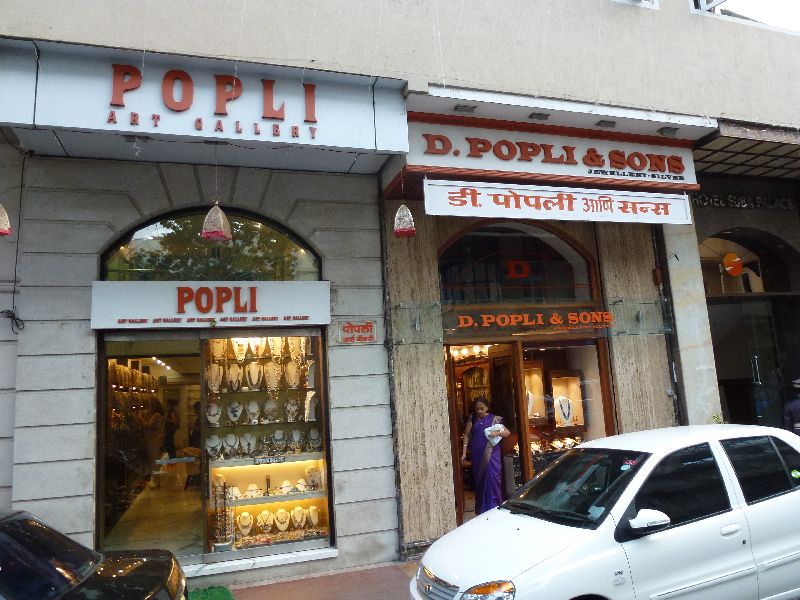 Good Earth
This upscale home design shop features traditional block printing and exclusive print designs for pillows, glassware, bath and bedroom.
Raghuvanshi Mills Compound Senapati Bapat Marg, Mumbai, +91 22 2495 1954
Le Mill
Concept store with well-known designer brands for fashion, home goods and accessories, plus some great private label offerings and unexpected collaborations. 
Meherabad Apartments, Warden Road, Near St. Stephens Church, Breach Candy, Mumbai, +91 22 2368 4463
Neemrana
This is the best place to find traditional embroidered cotton and silk caftans, kurtas and tunics.
No 6, Ground Floor, Purshottam Building (opposite Opera House Theatre), New Queens Road, Opera House, +91 22 2361 4436
O.M.O.  on my own
This beloved Goa based boutique recently opened in Mumbai and is filled with all of our favorite bohemian styles.
53, Chimbai Road, opposite St Andrew's Church, Bandra, +91 832 246 4352

MARKETS

Chor Bazaar
Be prepared to wander and search for treasure. This market is filled with anything and everything; including large-scale vintage Bollywood movie posters.
Located near Bhendi Bazaar in South Mumbai Mutton Street, between S V Patel and Moulana Shaukat Ali Roads (near Mohammad Ali Road in South Mumbai). Open every day.
Colaba Causeway
This touristy strip behind the Taj Hotel is still the best place to pick up inexpensive bangles, souvenirs and traditional sandals. Don't forget to bargain hard.
Colaba neighborhood in South Mumbai, Colaba Causeway, Colaba, South Mumbai. Open every day.